Want healthy trees? Try our tree pruning in Vancouver WA!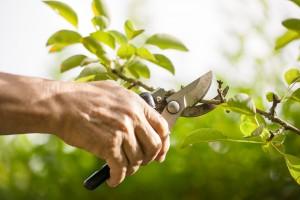 Pruning is a wonderful way to keep trees lush and health—but only if it's done right. When it's not, pruning can cause more harm than good. With 30 years of experience, Arborscape Tree Care has arborists and skilled tree care professionals that do tree pruning in Vancouver WA. We'll ensure your trees get pruned in a way that promotes health and growth and will never cause damage.
Our knowledgeable staff can prune and trim trees on a regular basis or come out for a free assessment to let you know what a tree needs.
Our tree specialists do safe and effective pruning
Tree pruning can be done for several purposes, each requires specific knowledge of that type of tree, how it grows, and what can be expected. Our professional arborists can create a pruning plan that helps you get the most out of your tree. There are many positive benefits to pruning a tree. Some of these include:
Reduce a threat. This kind of pruning often involves assessing and removing limbs that have grown too close to power lines, roofing, driveways, walkways, or other areas where it can potentially cause damage.
Promote shade or design. Tree shaping is a great way to create a shady area of your yard or to fit into a landscape design plan. Pruning can clip a tree to just the right shape.
Improve a view. If you have a fantastic view and love the trees in it, but wish you could see through them a bit better to the landscape beyond, pruning can create just the effect you desire.
Increase fruit. Fruit trees are healthier and stronger when sick, broken, and dead branches are removed. Tree pruning also promotes the growth of spurs. Spurs are thick branches that bear fruit.
Training young trees. Training trees while young allows them to grow a strong root structure, guides their growth, and allows for an increase in fruit and/or flowers. It can also develop a specific shape for the tree.
Treating disease. A tree suffering from an insect infestation or disease can benefit from pruning. Taking off unhealthy and dead sections reduces the sickness and leaves the tree with fewer branches that use up its energy.
Promote overall health. Pruning promotes stronger roots and new growth. A tree that is not overburdened with too many branches or shoots will grow faster and stronger.
What if pruning can't save a tree? Because early intervention is essential for proper tree care, sometimes pruning can't save a sick tree. For these cases, we're familiar with tree removal techniques to safely get a tree off your property.
Our local tree company takes care of you
We are a locally-owned tree care company with over three decades of tree care experience. We are an affordable, eco-friendly service who truly cares about offering excellent customer service along with our tree care. Call us today for tree pruning in Vancouver, WA and the surrounding area. Let us improve your landscaping with strong, healthy trees!