Professional Local Arborist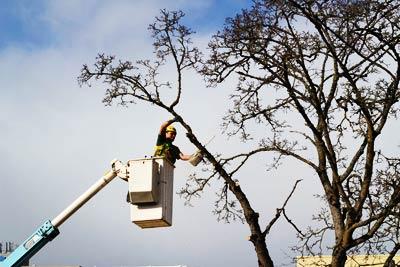 When you need professional tree care, you need a specialist. Tree health can be complicated. Species, condition, soil type, season, and other factors can all have an effect on your tree. With an arborist, Vancouver, WA tree owners get expert help for the healthiest tree possible. Why settle for a company with a single arborist when Arborscape Tree Care has four on staff?
Get assistance from an arborist when you need it!
With four arborists on our team, we aren't limited in what we can do. When your needs necessitate it, we'll have an expert available that can meet your needs. When it comes to an arborist, Vancouver, WA residents benefit most from our company mission. We make your safety and tree health our first priorities. Using ecologically friendly methods, we work towards a strong and healthy tree that doesn't compromise safety for short-term gains.
Your Experienced Arborist
That's why our arborists never top trees. This can reduce the risk of storm damage in the short term, but actually damages the tree. It also creates additional hazards over time and can result in delayed damage to property and persons.
Knowledge – Our arborists have the knowledge to do what's best for your tree. That's why we perform tree trimming and thinning when wind damage is a concern. This allows wind to safely pass through a tree without harming its structural integrity and health.
Experience – We have extensive experience diagnosing trees and shrubs. When you need help with old or young trees, fruit bearing trees, native or non-native species, we can provide it. With our arborist, Vancouver, WA tree receive the best care no matter what they are.
Equipment – We've got the equipment to perform any job. All of our equipment is company owned. This reduces the cost of service substantially compared to those who rent. We pass these savings on to you. That means better tree service at a reduced cost.
Contact a local arborist today!
When you're ready for incredible service from a local Northwest tree care specialist, let our Vancouver, WA arborist help you. A thorough diagnosis and targeted treatment ensures your tree gets the greatest care. Don't wait until your tree is beyond help, call or Contact Us today for an arborist in Vancouver, WA.