Tree Care You Can Depend On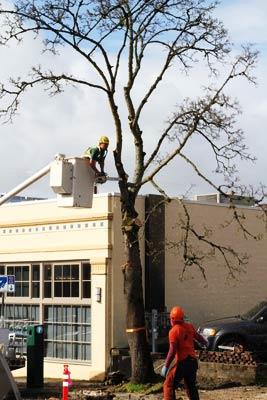 When it comes to the health of your trees, you don't want to take any chances. Not only can unskilled tree care compromise your tree, it can compromise your safety! For skilled tree care, Vancouver, WA residents have been depending on Arborscape Tree Care for over 3 decades.
Comprehensive tree care you can depend on
Dependable tree care isn't just an ideal. We provide tree care that's based around tested methodology and scientific principles. Trees are living beings. Their age, type, and condition all play a factor in how they need to be treated. Our arborists have an incredible wealth of knowledge and experience at their disposal. That's why dependable tree care requires the care and dedication we're known for.
Just some of the tree care services we perform include:
Pruning: This is performed to ANZI standards established by the International Society of Arborists. Our pruning focuses on the health of the tree and human safety. That's why we only perform services that are in your best interest. Thinning and dead branch removal keep your tree healthy and wind resistant. Ensuring your trees continued health requires technical skill and a delicate touch. That's why we never engage in tree "topping."
Tree Doctoring: Damage, disease, and insect infestations can all cause harm to a tree. That doesn't always make the tree a lost cause. Our tree care specialists will diagnose your trees or shrubbery to identify the problem. Treatment may not be necessary, and depending on the problem we may advise waiting it out. We'll explain the prognosis and recommended actions in full, answering any questions you may have.
Tree Removal: Depending on the health of a tree and the safety of the area, removal may be the best option. With our comprehensive tree care, Vancouver, WA tree owners can enjoy safe removal. If the tree is planted in a parking strip we will work directly with the local Urban Forestry departments and owner to acquire the proper permits and facilitate removal.
Contact us for professional tree care today!
With 4 certified arborists on a staff of skilled tree care experts, we're always prepared. We can have an estimator to your property for a free estimate as soon as today, so what are you waiting for? When you want affordable, friendly, professional tree care, call or Contact Us today.