Expect more from your tree company!
When you choose us for tree service you can expect much more than the bare minimum. That's because we employ four certified arborists in addition to a full in-house staff of tree workers. No matter what size the job is, we have the skills and equipment to handle it.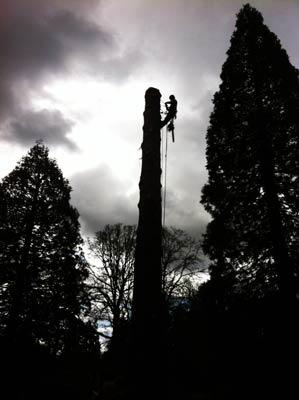 Get realistic solutions devised by tree experts
We know that fixed budgets are often a reality. That's what makes our decades of experience so valuable. Our arborists are able to help you manage budgetary constraints while achieving the best outcome. And they're happy to work on everything from tree trimming to a comprehensive evaluation of all the trees on your property. Whether your trees and shrubs require ongoing maintenance or you need help with a particular specimen, we meet industry standards and always work towards the most eco-friendly solution.
Tree care, your way
Our experts can also help you to prioritize tree care. Identifying a client's needs and working with them so the highest priority situations are dealt with first is one of our greatest strengths. Different zoning standards, property types, and safety concerns can be difficult to determine without professional help. Let us shoulder the burden.