Get professional tree service today!
Tree Service
When they need tree service, Vancouver WA deserves the help of skilled professionals. With the right tree service company, you can get so much more than trimming and pruning. With a wide range of services performed by a team that includes experienced workers and certified local arborists, Arborscape Tree Care is your source for exceptional tree service.
Tree Services for Every Property
Whether you need commercial or residential tree service, Vancouver, WA properties are covered. We'll come to your home or business and provide a completely free estimate. Just some of our services include:
Tree Pruning
Tree Removal
Disease Control
Tree Shaping
Landscape Maintenance
Tree Planting
Shrub Pruning
Stump Removal
Expect more from your Vancouver, WA Tree Service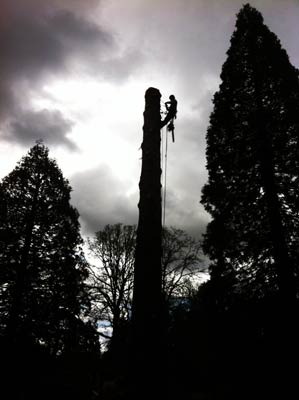 When they choose us for tree service, Vancouver, WA tree owners can expect more. That's because we employ 4 certified arborists in addition to a full in-house staff of tree workers. No matter what size the job is, we have the skills and equipment to handle it.
Get realistic solutions devised by tree experts
We know that fixed budgets are often a reality. That's what makes our decades of experience so valuable. Our arborists are able to help you manage budgetary constraints while achieving the best outcome. Whether your trees and shrubs require ongoing maintenance, or you need help with a particular specimen, our services meet industry standards while we always work towards the most eco-friendly solution.
Tree service, your way.
Our experts can also help you to prioritize tree care. Identifying a client's needs and working with them so the highest priority situations are dealt with first is one of our greatest strengths. Different zoning standards, property types, and safety concerns can be difficult to determine without professional help. Let us take the burden off your shoulders.
Contact us for tree service in Vancouver, WA today!
As a fully bonded, licensed, and insured tree service company, we're always ready and able to help you reach your goals. Whatever the tree, whatever the need, our experts can handle it. When you need tree service, call 360-944-5124 or Contact Us and get more with Arborscape Tree Care.